Bio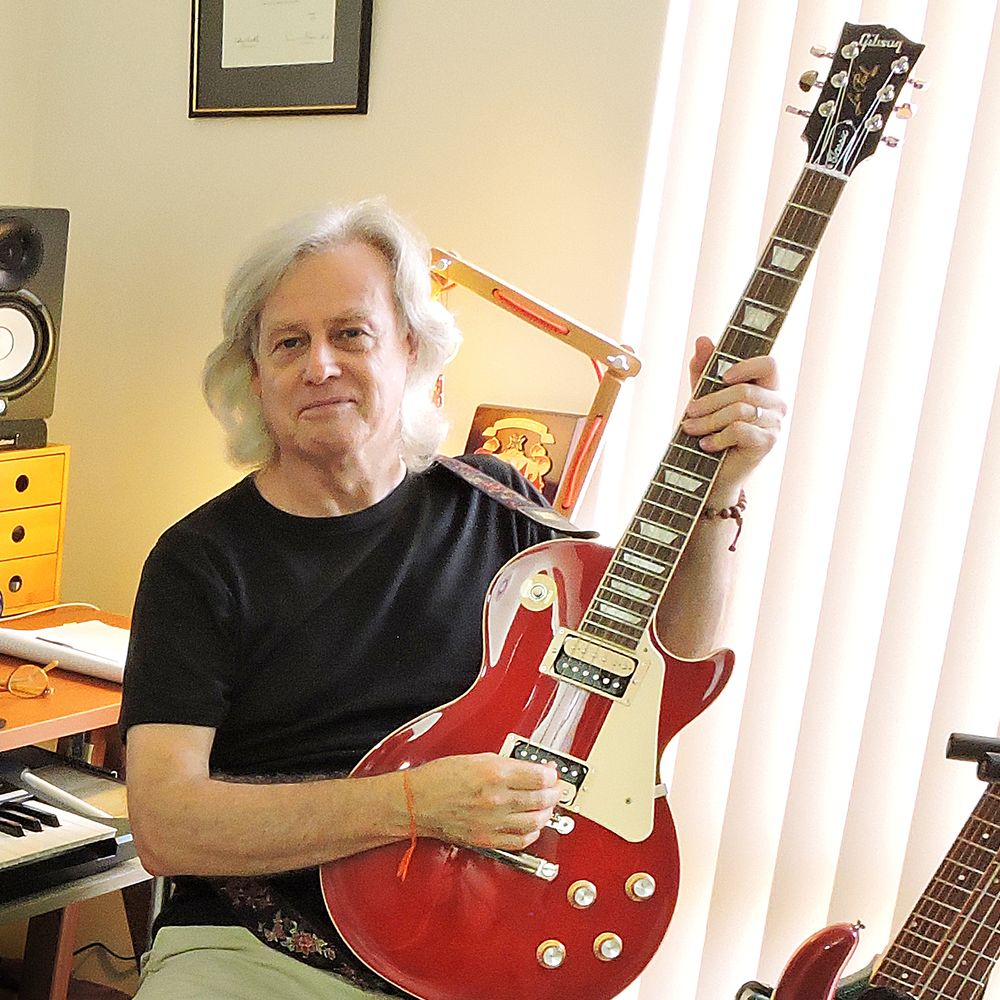 PETER MORLEY - Music Composer, Sound Artist & Producer (Zen Yogi, Sri Shanthi Bhavana)
Musician, Composer, Sound Artist and Producer of Transcendental Soundscape Therapy Music, and Ambient Cafe' Smooth Lounge Jazz. Former Photographer and Filmmaker - Cinematographer / Director of Photography / Videographer / Director and Editor.
Producer of 40 albums & over 370 tracks
Recording Artist Names:  Peter Morley and spiritual Yogi names Shantha Sri / Sri Shanthi Bhavana 
Graduate Diploma of Film & Television Music - Queensland Conservatorium of Music, Griffith University, Australia (2001)
Level 1: Certified Integral Sound Healing with Tibetan Singing Bowls - Sound Healing Academy, UK
Studied Meditation with the Sri Chinmoy Organisation
Studied Mindfulness Meditation in the Buddhist Tradition
Studied Yoga and became a practitioner and certified teacher Yogi in the Krishnamacharya Yoga Tradition (specialising in Therapeutic Yoga and Zen Healing Yoga)
Member:  
- Sound Healers Association (SHA)
- American Society of Composers, Authors & Publishers (ASCAP)
Peter Morley (Sri Shanthi Bhavana) is based on the beautiful south west coast of Western Australia.
He has produced 40 albums, and over 370 tracks.
Peter studied Film & Television Music at Griffith University, Queensland Conservatorium and is a graduate of that program.
He is also a graduate of the Sound Healing Academy in the UK, in Integral Sound Healing with Tibetan Singing Bowls.
Mini BIO
Film & Television - 1972 - 2012: 40-years freelance.
Peter Morley is a former commercial and industrial Photographer, an award-winning Cinematographer / Videographer / Director of Photography / Director and Editor in the Australian Film & Television and Video Production Industry, working for 40-years, mostly freelance. He has received many awards and worked on award-winning programs. Awards include:  2 Logie Awards, an AFI Film Award, a CLIO Advertising Award, a Gold Coast Media Award, an ACS Highly Commended Cinematography Award, and 6 MOBIE Corporate Video Awards. In 2012 Peter retired from film, video and television production as an image-maker, to concentrate totally on original music creation, and also Yoga and Zen philosophy.
2000 – 2023
Produced 40 albums / and over 370 tracks specialising in Relaxation Music – Specialist Soundscape Music for Yoga, Meditation, Massage, Stress Relief, Sleep Disorders and other Natural Healing Therapies, and Deep Relaxation. Used by Yoga Therapists, Health Spas and other health practitioners globally.
Peter Morley is the official music composer and sound designer for the Optimal State Yoga organization, California, USA – providing Therapeutic Music content for their prestigious Yoga Therapy Training Program and online App.
Produced easy-listening, chill-out Ambient Cafe' Smooth Lounge Jazz, and Ambient Guitar Soundscape albums. Used by Café's and Resort hotels worldwide.
Zen Music is distributed globally by over 50 major online digital distribution and streaming organisations (Apple Music, iTunes, Amazon Digital, Spotify, Tik Tok, YouTube, iHeart Radio, Bandcamp, etc.).
Peter Morley's Smooth Jazz tracks have been featured on Internet Radio Channels: Funkmania Smooth Jazz (Spain) and Cheeky Radio Smooth Jazz Grooves (UK).
2008 / 2009 JPF Music Awards – Nashville, Tennessee, USA.
"Just Plain Folks Music Awards" founded by the Future of Music Coalition, the world's largest grassroots music organization.
Feel Forgiveness Now album placed 2nd in the Spoken Word category [JPF Music Awards Top 6 places] – selected from 42,000 albums, over 500,000 songs entered from over 160 countries.
Music Composer, Sound Designer & Producer:  Peter Morley
Author & Presenter: Dr. Juliet Rohde-Brown – Integrative Clinical Psychologist
JPF Music Awards are judged by music industry/mentor/peer judges, and judged on production, song writing / music composition, performance, arrangement and emotional effect.
2008
Produced the single (song) Billy for US artist, Will Barkley for Neil Young's online Radio channel. Recorded and engineered in Santa Barbara, California, USA.
2007 – 2008
Produced 3 spoken word guided meditation albums for Integrative Clinical Psychologist, Dr. Juliet Rohde-Brown, in Santa Barbara, California, USA. Composed original music, created and engineered sound design for relaxation music integration with voice guided meditations.
In 2001, Peter Morley began experimenting with creating music 'soundscapes', and he formed Energi Music. His first album, "Celestial" in that year was the result of experimenting with creating minimalist music. Over the next few years several more albums followed, including "Calm Light" and "Seascape" – both referred to as Meditational Journeys. The first 13 albums were published by Energi Music.
On becoming a Buddhist Yogi, and receiving the yogi spiritual name, Shantha Sri, he began recording as an artist under this name. Later this spiritual name evolved to become Sri Shanthi Bhavana. Recordings can be found in all three names: Peter Morley, Shantha Sri and Sri Shanthi Bhavana.
Sri Shanthi Bhavana is a Zen Buddhist Yogi, a Yoga Teacher specialising in Adapted Therapeutic Yoga. He teaches meditation and sound therapy techniques (Nada Yoga Meditation), using his specialist music soundscapes as the basis for reconnecting with our natural resonance (frequencies).
Sri Shanthi Bhavana is the official music composer/ producer for "The Optimal State of Living Yoga School" (providing healing soundscape music and audio content for the prestigious 865 Yoga Therapist Training Program), and the Optimal APP for Yoga Therapy - California, US.
More recently (2021 - 2023), Peter is producing Smooth Lounge Jazz music and has released 3 albums in this genre, Tracks in the Sand; Ambient Cafe' Series - Vol.1; and Ambient Cafe' Series - Vol. 2. More albums are currently in production.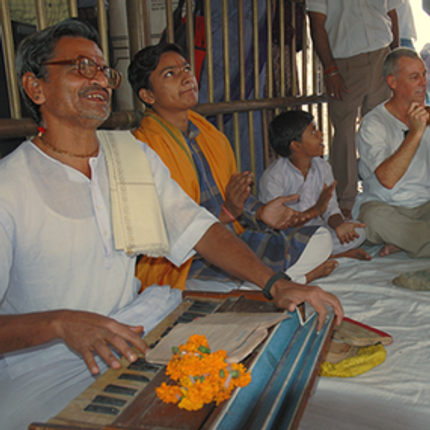 Early Influential Voices
Peter Morley (Zen Yogi Sri Shanthi Bhavana) is greatly influenced by classical Indian music, as well as Japanese and Chinese classical and spiritual music, and ancient Eastern spiritual philosophy, as well as contemporary jazz.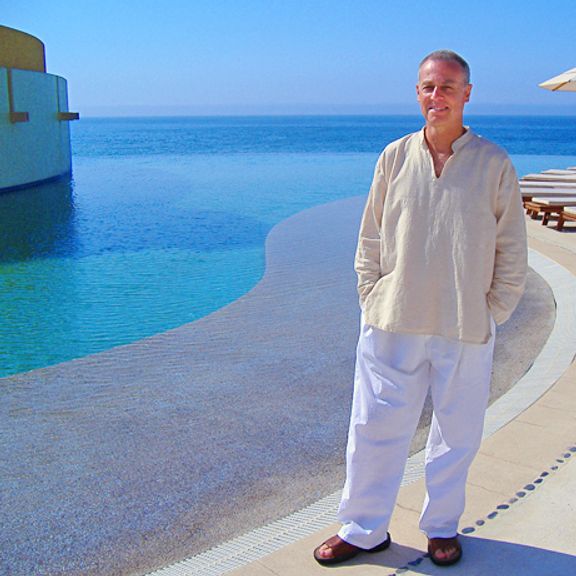 ZEN MUSIC was launched in 2019, as the name was a perfect entity for his Zen Buddhist life philosophy.
ZEN MUSIC has continued to create music that is centred in the intention of stimulating the so-called relaxation response in the brain – to help people find relaxation, calmness and inner peace, through contemplation.
"In the early years (2001–2009), I was primarily engaged in creating what I called 'soundscapes' – I was working on my own and in the 'dark', because I had no peers or frames of reference for this work. I had no idea what I was doing. I only had my 'gut feeling', or intuition, which I have come to trust. The music was there, flowing into my head and heart from the Universe – I just knew I had to record what was coming up for me, naturally"
"

If you're not pushing the edge, as an artist... then you are stuck in the middle, and who wants to be there?" - Peter Morley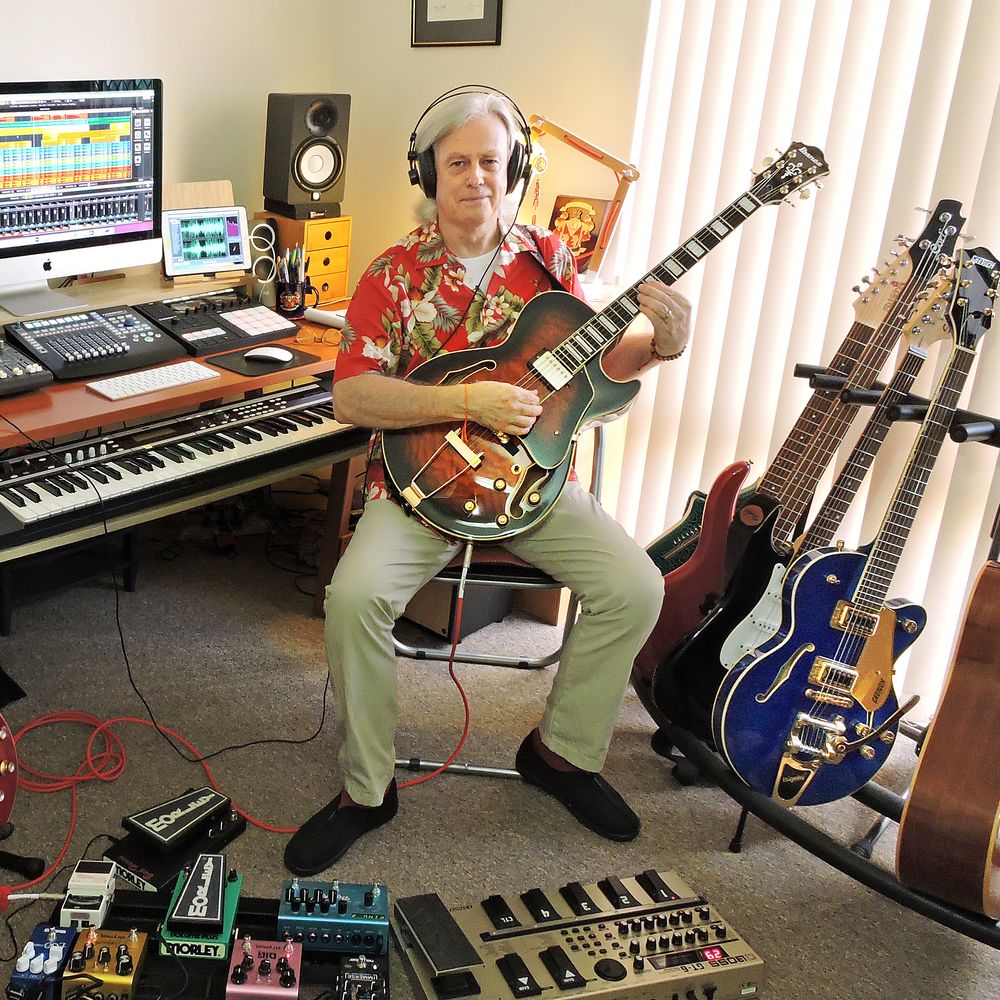 Creative Influences - My Heroes
For my soundscape and ambient compositions I am very much influenced by the work of music luminaries such as Erik Satie, Ryuichi Sakamoto, Kitaro, Christopher Fryman and Max Richter, as well as the mesmeric drones (guitar and keyboards) of Led Zeppelin and Pink Floyd. Looming large as influences for my ambient music, has to be Brian Eno and Robert Fripp, and by extension, the 'father of ambient music' - Karlheinz Stockhausen (1928 - 2007) - who is regarded as the inventor of the concept  of variable form, and who helped develop the genres of minimalism and serialism.
My Jazz inspirations come from Miles Davis, Chet Baker, Herbie Hancock, Chick Corea, Keith Jarrett, Bob James, Chuck Loeb, Larry Carlton, Joe Pass, Jim Hall, Allan Holdsworth, Pat Martino, John McLaughlin, Jeff Beck, Bill Frisell, John Scofield, Carlos Santana, George Benson, and Lee Ritenour. I am greatly influenced by Bill Frisell's work.

Right from the beginning, I realised that what I was creating – 'pictorial music' (what the Japanese Zen Masters call 'mind-scapes') – did not necessarily fit typical commercial music genre classifications.  At best, it was framed as Ambient, Alternative or New Age, but I knew that I was definitely not 'mainstream'. A lot of my soundscape work revolves around drones, and they represent an ancient, mesmeric sound, wonderful by themselves or as a solid background upon which simple tones and melodies can be placed.
Drones are all you need! 
We always used drones when we were making music - one kind or another - either layered guitars or keyboard, and the hurdy-gurdy allowed us to have this 'sonic mystery' sound... the drones are so moving. Every time you get out of the Anglo-Saxon world, the drones (are) there, and that's all you need.
- Robert Plant, Led Zeppelin
Later, thanks to the advent of the Internet, to my great delight I 'discovered' Robert Fripp and Brian Eno (progressive rock), and Herbie Hancock (progressive jazz) – extremely talented music 'gurus' – and what I found was that these guys were creating very free-flowing, avant-garde music that seemed to be a genre all its own, and that they had been doing it for a long time.  
Mr. Hancock is a pioneer of electronic music in jazz. Mr. Fripp, an exceptionally gifted guitarist and producer coined the term, "Soundscape". Mr. Eno, a gifted keyboard musician, producer and pioneer of electronic music, created what he calls "Generative Music" –  a form of layering tones and repetitive cycles that are never the same, as the music keeps evolving.
These artists have impressive and extensive backgrounds in extending the boundaries of electronic music – through computer assisted, or generated electronic (digital) technology – and its this that has inspired me to reach a little deeper into my own music journey and explore my music self-connection. Artists need to test their limits and expand their range. Another big influence came later in the form of English-born, Berlin-based contemporary composer, Max Richter with his cycling, pattern-based, mix of electronic and orchestral minimalist music designed for relaxation and sleep. His lush, seductive pieces strike a deep emotional response within me.  When I listen to his compositions, something in me simply say "yes!", and I need nothing more. It's very Zen!
Although I mention these amazing artists as inspirations for my own humble work, in no way do I wish to draw comparisons between my work and theirs – as I am not worthy of casting a shadow on the sidewalk as their tour bus passes by. I just watch in amazement from afar, and, enraptured by their every note, I exist in the space between them.
"

Music has power. It is like the Spring season that causes flowers to beautifully blossom." - Herbie Hancock - Jazz Musician & Composer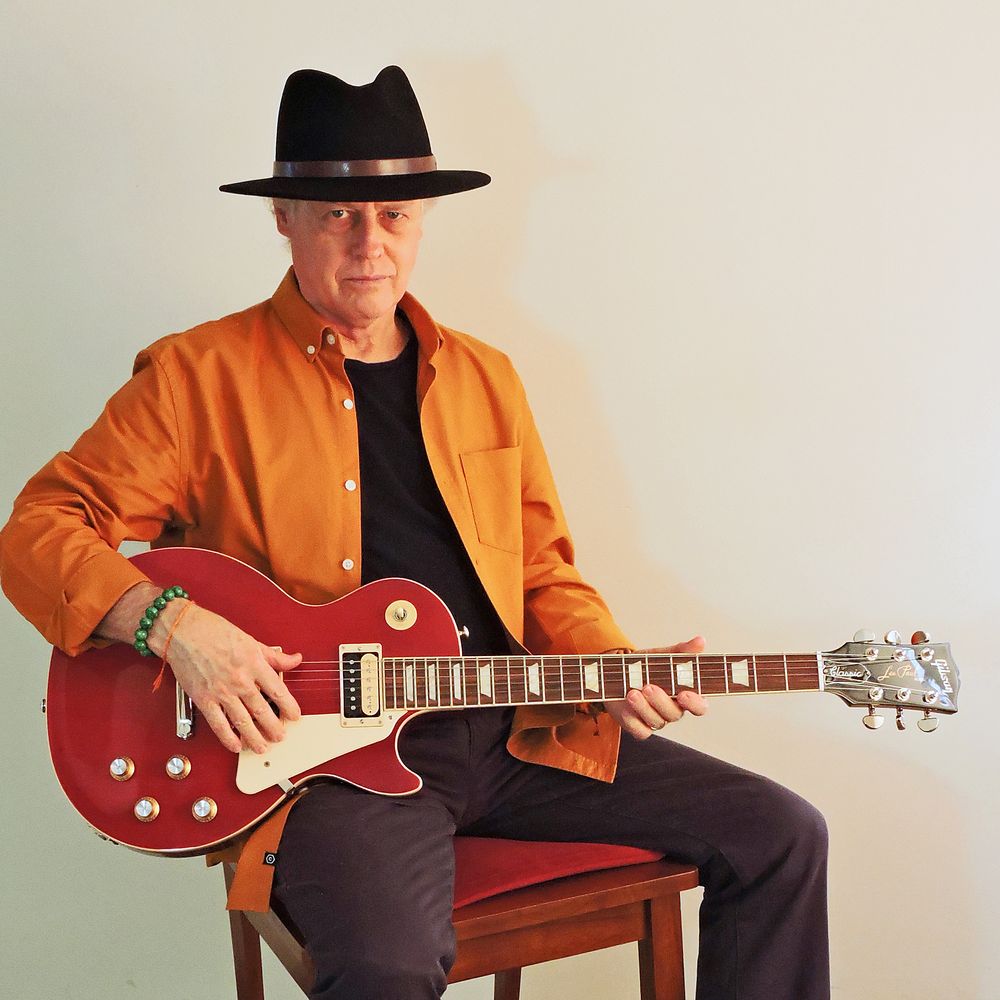 Methodology Behind the Music
At last I found that I was actually part of something – all of these musicians had been experimenting with 'soundscape music' based on minimalist repetitive cycling motifs in continuous layers. Another of my inspirations is the French composer and pianist, Erik Satie – a very influential artist in the late 19th and early 20th-century, who championed the avant-garde music movement in Paris, using a minimalist approach with simple, sparse, extroadinarily well-timed motifs and evocatively seductive cyclic repetition.
My soundscapes are carefully constructed in subtle layers – gradually added, and progressively evolve over time – like the repetitive layers of intricate detail in a Paul Cezanne painting, eventually building to reveal the whole image.
The seductive sounds implore the listener to be patient, or perhaps (hopefully) even commit to developing patience to concentrate and really absorb all the parts that lead to constructing the whole sound-painting.
My approach is the same for my ambient, chill and jazz work. I apply the same principles: sparse, minimalist, simple melody, considered harmonies, and economy of notes - picking only the important notes and getting rid of the ones I don't need (to paraphrase Jim Hall). Keeping it simple, smooth and relaxing. This is opposite to what I call 'busy' music, which has a profusion of mind-distracting notes - I call my compositions, 'un-busy' music.
Probably one of the best things I have learned about composing in my own work, comes from a quote from Alan Watts, author of "The Way of Zen":  The secret lies in knowing how to balance form with emphasis and above all, in knowing when one has "said" enough.
If concentration is discarded after only a few seconds, the full influence of the Zen relaxation process will remain hidden to all but the very patient and committed – for whom the total reward will blossom and open with joyful abundance.