About

Welcome to ZEN MUSIC... the space between the noise!
Home of Transcendental Soundscapes
Music designed for relaxation and total absorption... quiet music for discerning minds!
Our relaxing ZEN MUSIC is streamed worldwide into international hotel and spa resorts, cafe's and restaurants, and used by many Yoga and Meditation Teachers, Yoga Therapists, Massage Therapists, Reiki and other health practitioners globally.
ZEN MUSIC is the home to independent music and sound artist, Peter Morley (aka Sri Shanthi Bhavana) - composer and designer of Transcendental Soundscape music. The music works on this site are unapologetically experimental in nature. They are free-form creative expressions of music and sound art. The composer believes that: if you're not pushing the edge...  then you're stuck in the middle, and who wants to be there?
At ZEN MUSIC the aim is to link the listener with music and sounds that transport them to another place... to go beyond the everyday noise and busy mind - to a place of peace, serenity and harmony. These transcendent soundscapes are designed for stress-management: relaxation, yoga, meditation, self-contemplation, and many other forms of the healing arts, and joyful listening. I hope you enjoy! 
The bottom line for all my music, is... minimalist... music that has a relaxing, simple yet mesmeric structure, with lots of space between the notes... space to chill and relax and give our brain a rest... what I like to call "the Space Between the Noise!"
On this website, I have included a few of my favourite quotes from some of my favourite artists who continue to inspire me. They have managed to eloquently express exactly how I also feel about many aspects of music... so I have included these quotes. It is not about my ego, grandstanding or sucking up... its about me honouring them... it comes from my heart, a place of love and great respect. I thank every one of these legends... with deep gratitude for the inspiration!
"

Music heals!" - John McLaughlin - Jazz Guitarist, Composer
— Grey Shepard online
Keith Richards view on the importance of SPACE in a recording: 
"

I've always looked upon silence... that was being an extra tool, as an instrument... because it can produce that depth in a recording. If you fill it all up the whole space is in your face." - Keith Richards - Co-Founder, Singer / Songwriter, Guitar Legend, The Rolling Stones
Peter Morley (Sri Shanthi Bhavana) - Music Composer, Zen Music
"

In ancient Egypt, it is said, music was called the 'medicine for the soul'." - Daisaku Ikeda - Buddhist spiritual teacher in Nichiren Buddhist philosophy; President of Soka Gakkai International (SGI)
— Reaching Beyond - Improvisations on Jazz, Buddhism, and Joyful Life (book) by Herbie Hancock, Daiaku Ikeda and Wayne Shorter / SGI
The Use of Sound and the Power of Intention for Healing:
…sound is the medium, and we bring forth positive healing energy through intention 
- Master Dorje Thingo (Kimathanka, Nepal)

known as a great teacher and Ayurvedic 

medicine man

 
Music... it is little vibrations going into the heart - the healing power of music is amazing
- Sir Paul McCartney 
"

Zen Music is about finding an emotional relationship with resonance – in the Body, in the Mind, and within the Universe – a universal ambience, or personal resonance with all of the cosmic elements... what I like to call 'synergence'. " - Sri Shanthi Bhavana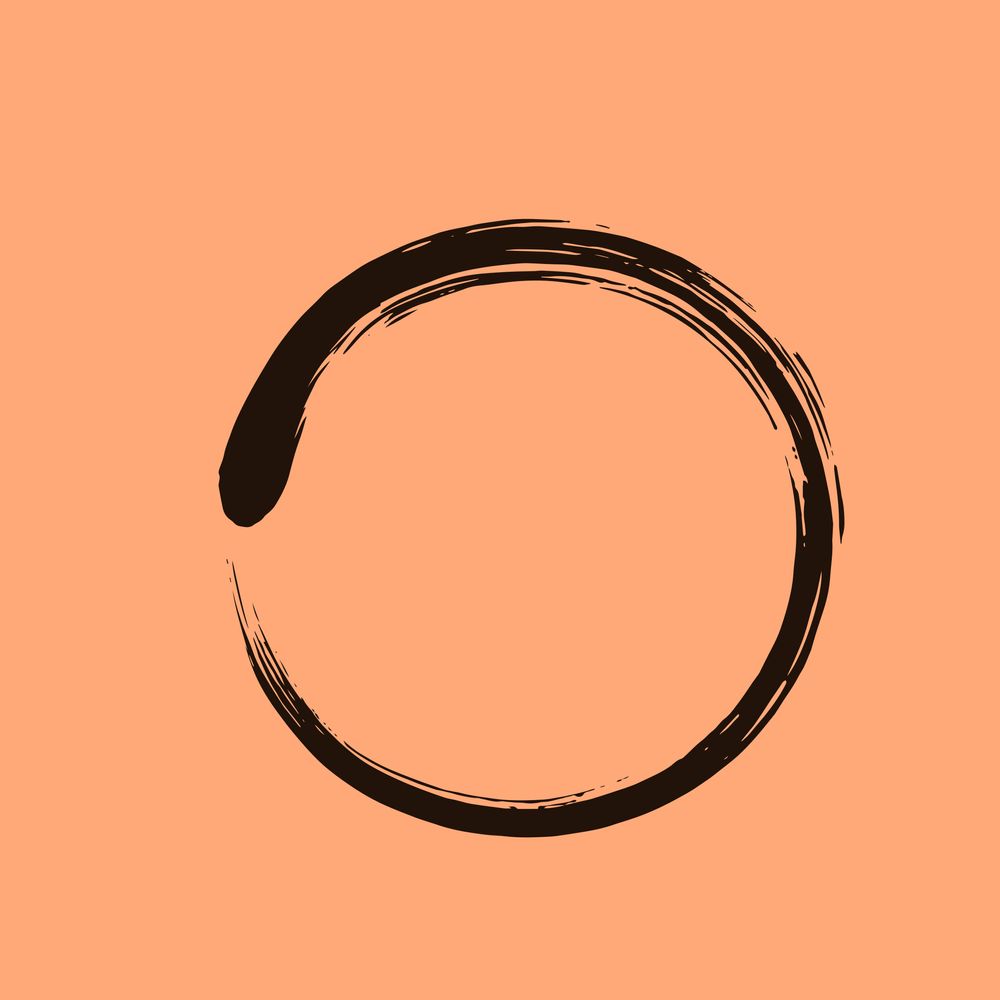 The ZEN Connection
Closing the Circle
Like the Zen circle symbol, enzo, which is an incomplete circle, this frame holds the essence of my music vision – just a few notes floating in a sea of resonance, carefully measured to provide space (space between the notes, or in reference to our busy minds – between the noise). The Japanese word, Ma, 
means "negative space", "gap", "pause", or "the space between two structural parts". 
This relates to all aspects of life – if we have no time, if our space is restricted, we are unable to grow. Zen Ma is in essence, what makes minimalism possible. It is in the quiet time in our busy lives, it is in the silence between the notes which make the music. 
The Japanese Zen Masters call this 'mind-scape' – where every intricate detail is important, especially the intentional creation of space. 
It is in this space that the discerning and perceptive listener discovers the rest of the music – they bring the 'missing' pieces to complete the circle, and thus experience the 'whole'. And, as with all Zen art, the mystery lies in the fact that the art represents a different story or emotional journey for each individual – it provides exactly what the person requires at that point in time – and over time, this 'message' or meaning will change (evolve), as we do.
The more we sit with it and explore it, the more we will experience its mystery of subtle messages – constantly changing, evolving to meet us where we are – in any given moment.
"

I am a light worker" - Carlos Santana
— NMW All In Podcast with Narada Michael Walden
"

Silence is an integral part of all good music" - Aldous Huxley
"

Damn the rules… its the feeling that counts. You play all 12 notes in your solo anyway. My music is the spiritual expression of what I am - my faith, my knowledge, my being… When you begin to see the possibilities of music, you desire to do something really good for good, to help humanity free itself from its hang-ups" - John Coltrane
"

What is life without risk? … What is improvisation without risk? … You've got to jump off the deep end!" - John McLaughlin - Jazz Guitarist / Composer
— Grey Shepard online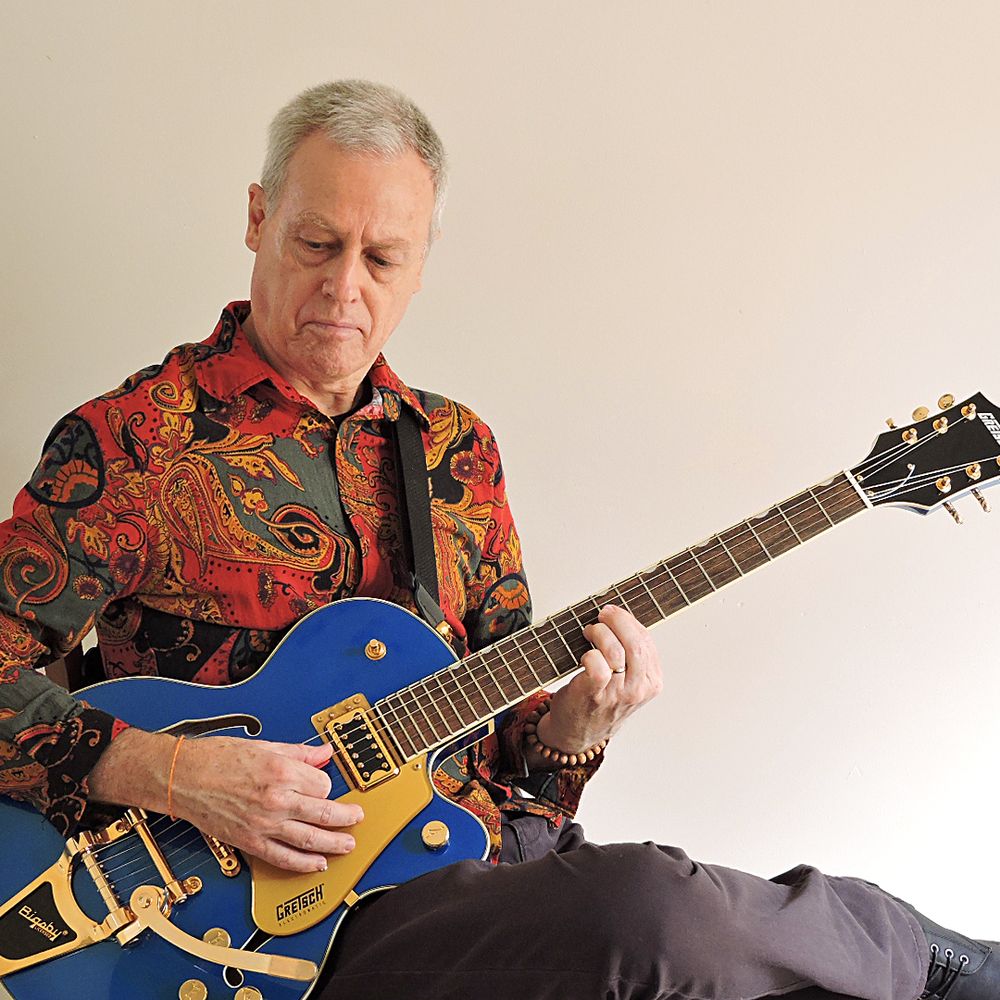 We hope you enjoy this site... and the music
For best listening pleasure and highest sound quality, and to experience the full, subtle fidelity of healing frequencies... please use headphones or earbuds.
"

Music is an incredible force, energy. It's like electro-magnetism - you can't put your finger on it, but it's there and it makes things go round. Without it, you're nowhere. That's the fascinating thing about it and why we talk about it, because there is no answer. A lot of music... really comes out of something that's unexplainable... it's an uncanny thing, which is why I am still fascinated by the damn thing, and I also realise how little I know about it." - Keith Richards - The Rolling Stones / The X-Pensive Winos
Zen Music... the Space Between the Noise!